The Genesis of Reliable Service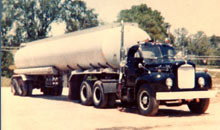 Genesis Transportation is the flatbed division of Penn Tank Lines since 1984. Penn Tank Lines was founded by current Chairman and CEO Jack McSherry in 1974 as a regional bulk petroleum hauler in the Mid-Atlantic States. Over our four decades of existence, the company has built its growth upon responsive customer service and safe operations. Early in our history, the company recognized the value of good asset deployment by using independent owner operators to supply the driver and tractor to perform the company's delivery service. The concept has been so successful that many of our original independent owner operators are still with the company. Penn has developed programs for operators/affiliates in accounting, loss prevention, sales, marketing, purchasing, maintenance, and operations. In effect, the company has created a franchise-like program which has proven mutually beneficial for the company and its affiliates.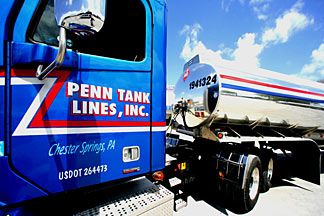 In September 1995, Jack McSherry sold his sole proprietorship to BMI Transportation of Cleveland, OH (with whom the company had an agency agreement since 1986). One year later, the company was reacquired and quadrupled in size as Penn Tank Lines, Inc. Included in this transaction were BMI's southern petroleum terminals operating under the banner of "Fleet Transport Company, Inc.". Fleet's long history of service in the south dates back to 1948. These operations included terminals in Alabama, Florida, and Tennessee. Since the primary acquisition, Penn Tank Lines, Inc. has grown most notably through affiliate relationships with smaller carriers. The company expanded its dedicated carrier operations by forming a partnership with Genesis Transportation. In the beginning of 1997, Penn Tank Lines added dedicated operations with Air Liquide & National Gypsum through the partnership with Genesis Transportation. This relationship has blossomed over the years into a strong dedicated non-petroleum division of Penn Tank Lines which resulted in Penn Tank's purchase of Genesis in 2007. Additional affiliate operations in Pennsylvania and New Jersey have expanded our presence in the Mid-Atlantic region. Penn Tank Lines, Inc. has positioned itself as one of the few carriers in its industry to offer customers a transportation solution capable of service throughout the entire Eastern half of the country.